How to Dress Like Kim Possible
The look and features of Kim Possible are very memorable. Besides having red hair and green eyes, she has pale skin. Her most iconic mission outfits are a black midriff-baring mock turtleneck, dark gloves, khaki/green cargo pants, a utility belt, and black shoes. Check out the list below if you want to make the Kim Possible cosplay costume!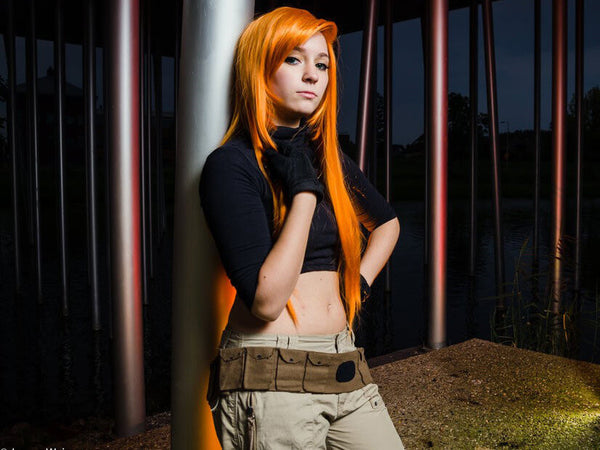 During the Disney Channel show Kim Possible, she completes homework, cheers, and cheers for her friends. With the help of Ron Stoppable (her boyfriend), she fights off the bad guys while still making it to the first period on time. While Kim Possible is just a teenager, she still needs the proper outfit and equipment to respond to sudden calls for help. This Kim Possible costume guide has everything you need.
You can recreate Kim Possible's outfit by wearing a black solid sleeve crop top, green cargo pants, a brown utility belt, gray leather gloves, and black boots. If you add a naked mole rat to the mix, you have Kim Possible's complete look. Since stopping a mad scientist and aceing an algebra quiz are both complex tasks, she keeps it simple.
About Kim Possible
A popular animated series called Kim Possible stars Christy Carlson Romano as Kimberly Ann "Kim" Possible. Whenever she receives a notification on her device, she fights terrible guys as a freelance hero/vigilante. Kim Possible has a good relationship with the military, law enforcement, and government despite being a freelance fighter.
She is a cheerleader and an A-grade student at school, making her one of the most popular girls. Ron Stoppable, her best friend and sidekick, later became her boyfriend. In her motto, "I can do anything," Kim demonstrates confidence and assertiveness.
How to dress like Kim Possible?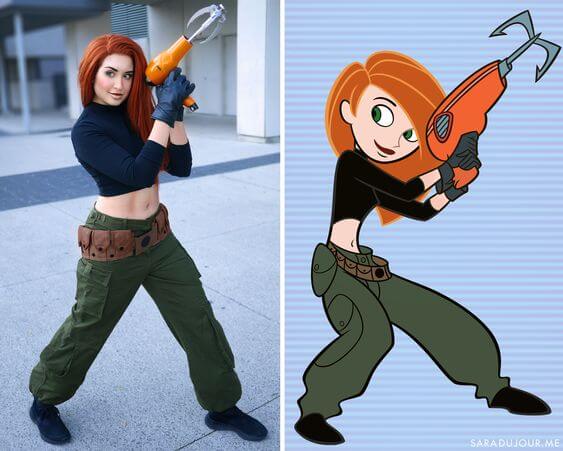 Medium-Long Orange Wig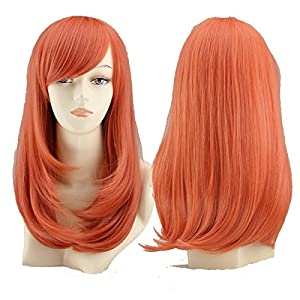 Medium-length red wigs are best. The style of the wig should also look straight and volumized.
Turtle Neck Crop with Long Sleeves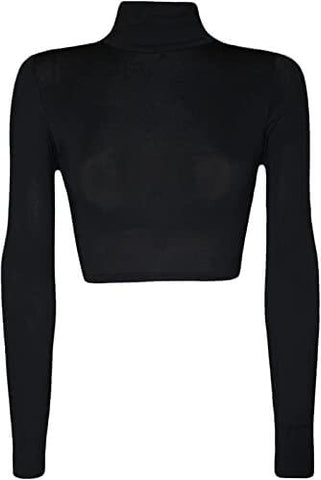 Get a black turtleneck crop with long sleeves. When wearing sleeves, remember to roll them up.
Dark Gloves for Women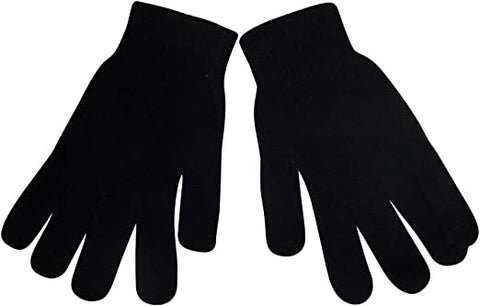 Any pair of dark gloves will work, but don't get longer ones.
Khaki Cargo Pants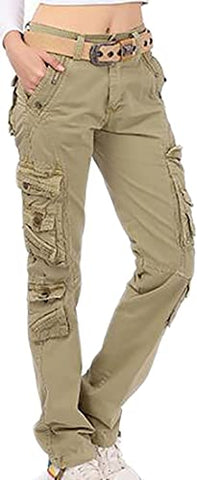 Find the right pair of khaki cargo pants for you.
Tactical Duty Utility Belt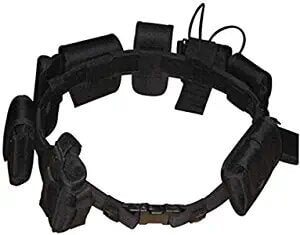 Wear a tactical utility belt, brown is best, but black will also work.
Black Quick Dry Slippers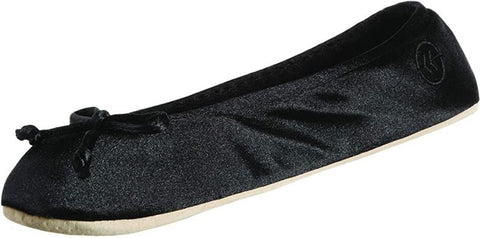 Complete the look with black slippers.
Are you ready to put on the costume of a hero? A Kim Possible costume is the perfect way to cosplay as Kim Possible for Halloween or conventions. Kim's crime-fighting ensemble comes in this live-action version licensed from Disney Channel. The woman's costume features a black long-sleeved crop top made from a stretchy spandex blend to help achieve a form-fitting look. Additionally, it includes a pair of high-waisted billowy pants similar to those worn by the Disney character.
A brown utility belt is also attached to the costume, constructed out of faux leather and vinyl materials. Hook and loop fasteners are used in the back to fasten the belt around the waist. A pouch is included that fits on the belt side to add to the authenticity of this outfit. Kim Possible gloves complete the outfit! It is easy to recognize her signature gloves, which have thick cuffs, among fans of the series. Combining the outfit with combat boots and Kim Possible's flippy hairstyle makes it look great.