How to Dress Like Joe Dirt
Looking to cosplay anytime soon? Thinking of a character who is simple to pull off, but will also have a big effect? Well, Joe Dirt has got you covered! The man, the janitor, the legend, Joe Dirt is a man who is on a search for his parents whom he lost at the Grand Canyon back when he was a mere belligerent, trailer park-raised baby. Along the way, his path crosses that of DJ, who is hellbent on insulting him on his radio show. But hey, as time passes Joe's finer qualities come to light and DJ's jeers transform into cheers.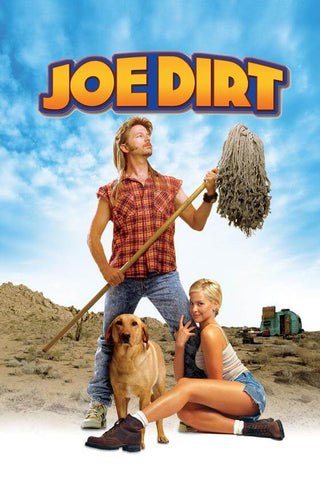 White trash Joe Dirt seems to be a "loser", a failure and an antihero at first, but David Spade's portrayal of this hilarious character makes us respect him more and more as the movie presses on, just like his supporting cast. If you are to Cosplay as good ol' Joe, you will need to get your hands on some very simple materials that are already lying idly across your household. Without further ado, let's get to it!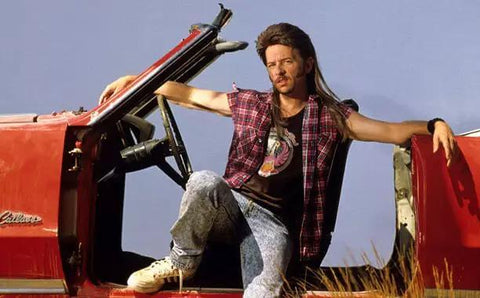 First, you need to secure a plaid orange shirt, typically made of Flannel. The older and more worn out it looks, the better. The shirt can either be sleeveless, or you can rip out the sleeves just like Joe did. On the other hand, you can use scissors to cut the sleeves out in a zig-zag pattern for added effect.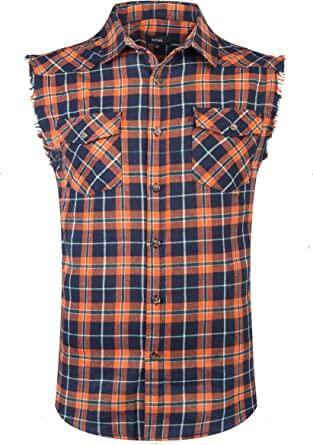 Next up, you need regular-fit Denim pants, which you could easily acquire from your own wardrobe. These acid washed denims are a classic that transcends time, and once again, the more worn-out it looks the better.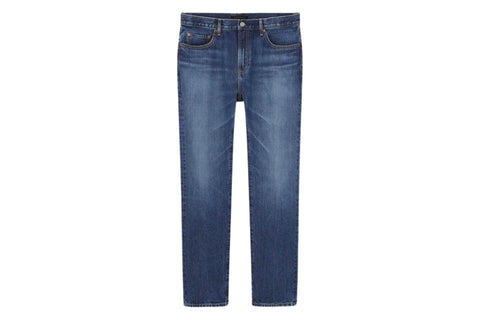 One cannot traverse the Grand Canyon without the right shoes and the right shoes happen to be Sneakers. Get yourself some White High Top Sneakers if you haven't a pair already. There should be a number of friends and family members who can lend you theirs too. Are they dirty and worn-out? Perfect! If not, try rubbing some dirt on them, just be sure to thoroughly clean it afterwards.
The icing atop this cake is Joe's Dirty Blonde Mullet hairdo. You would most probably have to purchase this one as a Wig or get your own hair styled as such at your local saloon. This is the most iconic part of the cosplay and you cannot afford to get it wrong!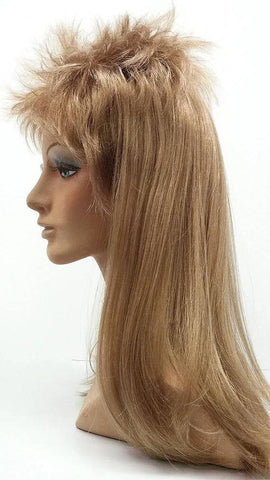 Joe has unmistakable sideburns and a modest mass of facial hair, all following the Dirty Blonde color code. You can make these work with either matching face paint, fake mustaches and/or sideburns, or hair dye to adorn your own facial hair. Just make sure the substances you use on your face are safe and clean, for obvious reasons!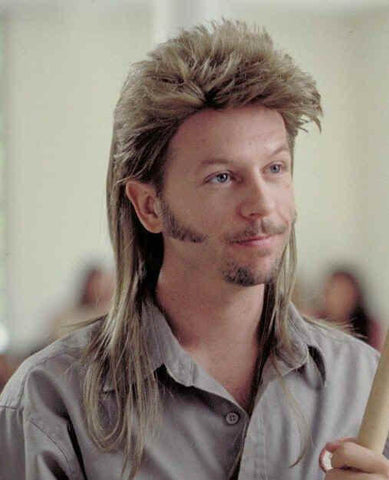 Now for some accessories! Joe Dirt keeps two certain items with him at all times: his Wrist Watch and Mop! Complete your cosplay with Joe's signature Brown Watch and his worse-for-wear Wooden Mop. Yes, he needs to know the time like everyone else and he is a Janitor too. AAAAND that's it, you're all set! If you want some finishing touches, try rubbing some more dirt on your costume and use makeup to make you more Joe-like.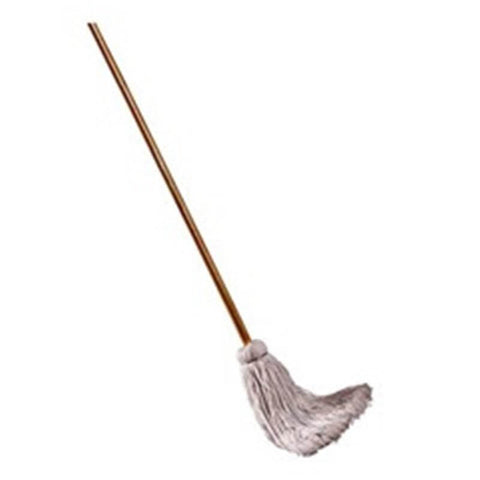 You should be more than comfy in this outfit and there aren't parts that are likely to fall off while you're in character. So sit back, relax and enjoy your Cosplay!